Well I recommended a few parts to Emilio in order to bring out the best in his 347 combo. He was running the stock throttle body and C&L intake/meter. I know that 347 wants to breath, so the stocker is getting kicked to the curb for a beautiful piece that will likely wake up a monster. If it was my car I would chuck the intake too, but that's just me.

For now we will just port match the upper to throttle body.
Anyway here is a side by side comparison.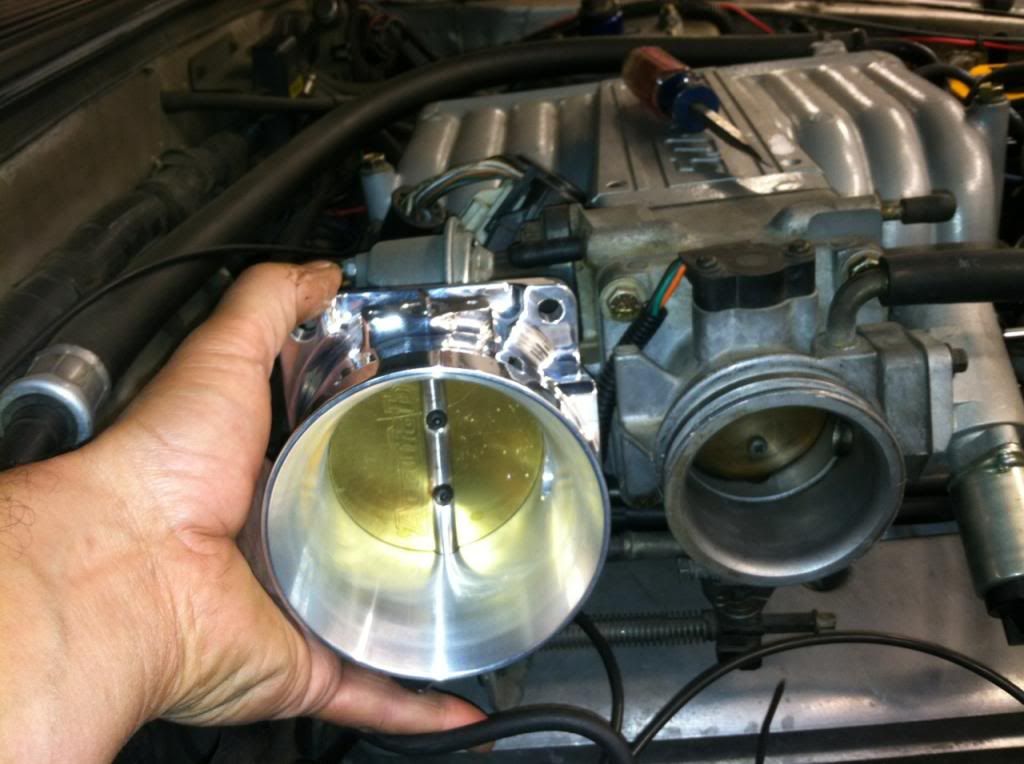 Pulled the throttle body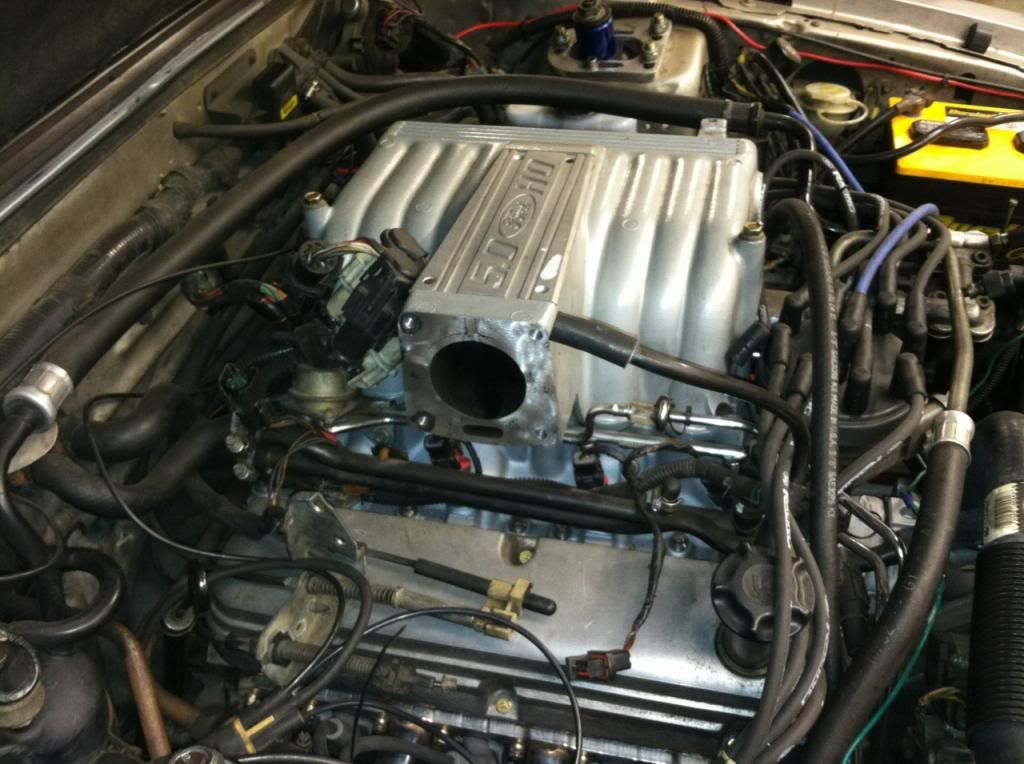 Pulled the upper intake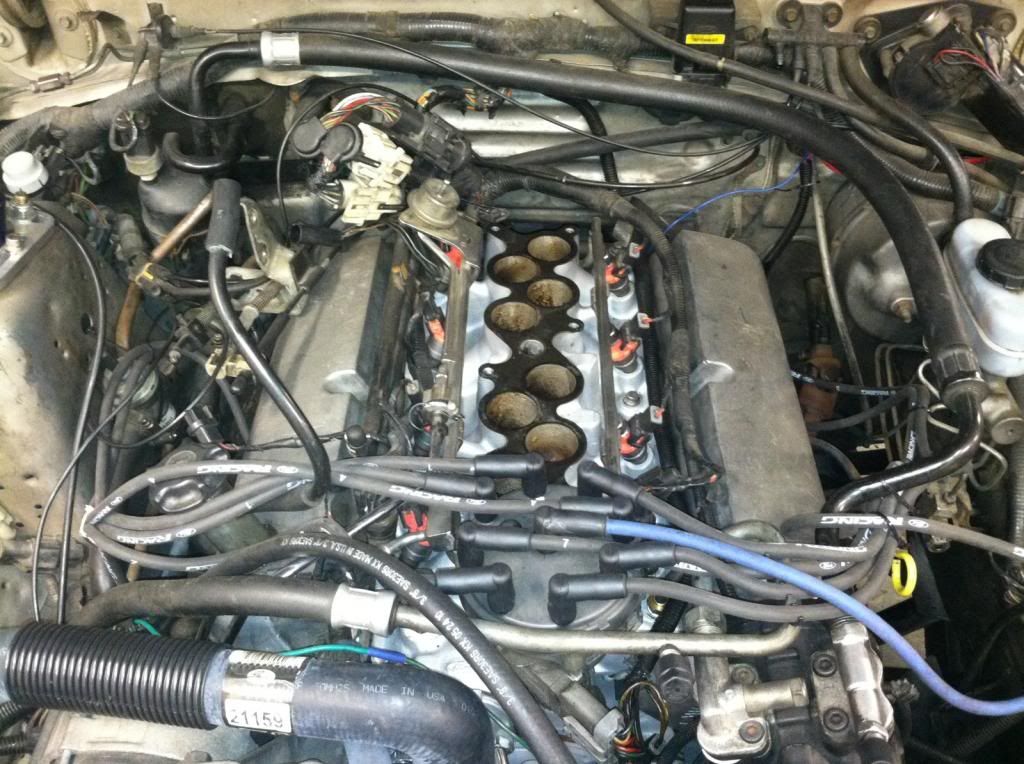 Covered ports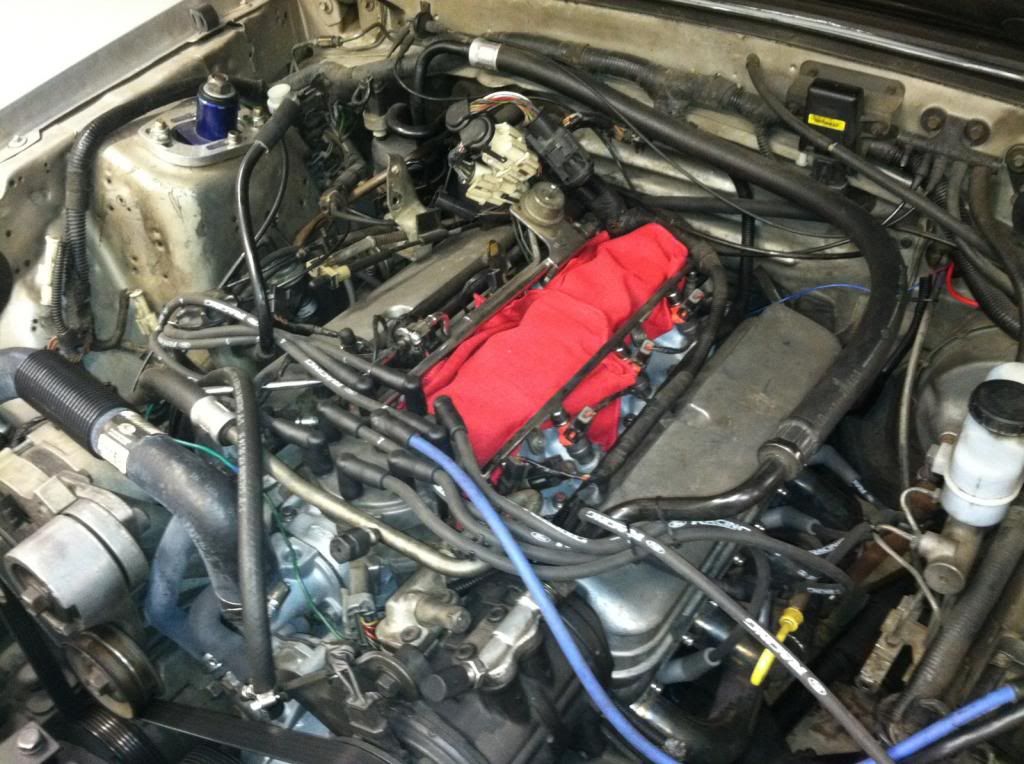 Once the upper was off painted the throttle body mating surface of the upper with machinist die. Then I put the gasket on and scribed my port lines.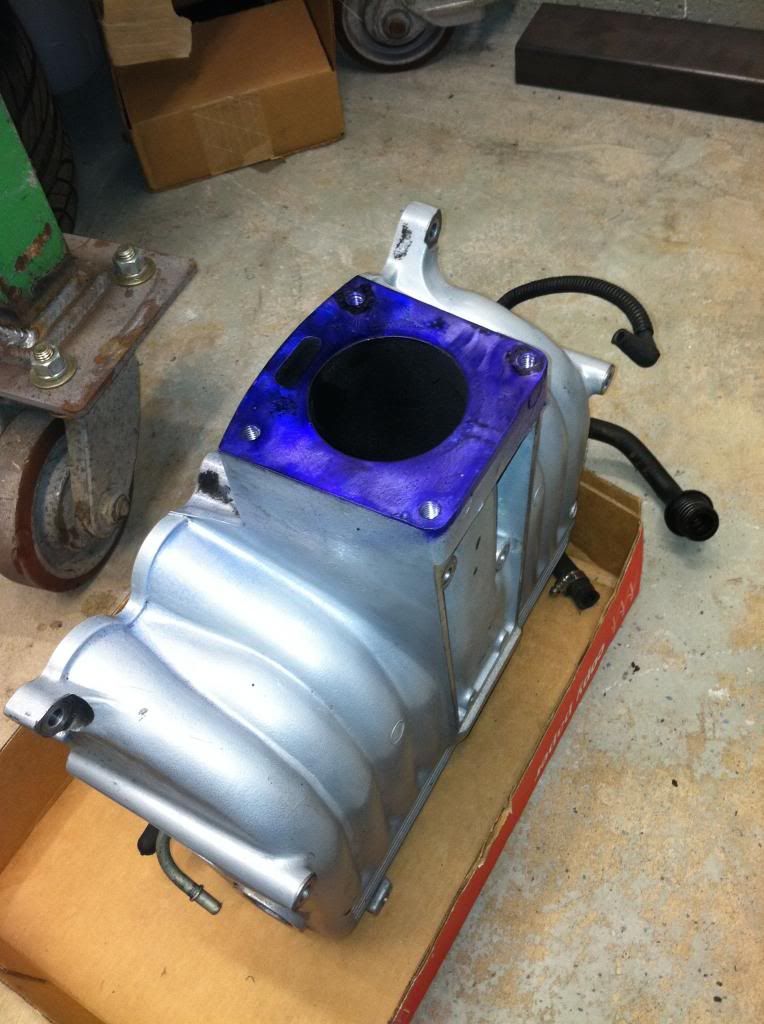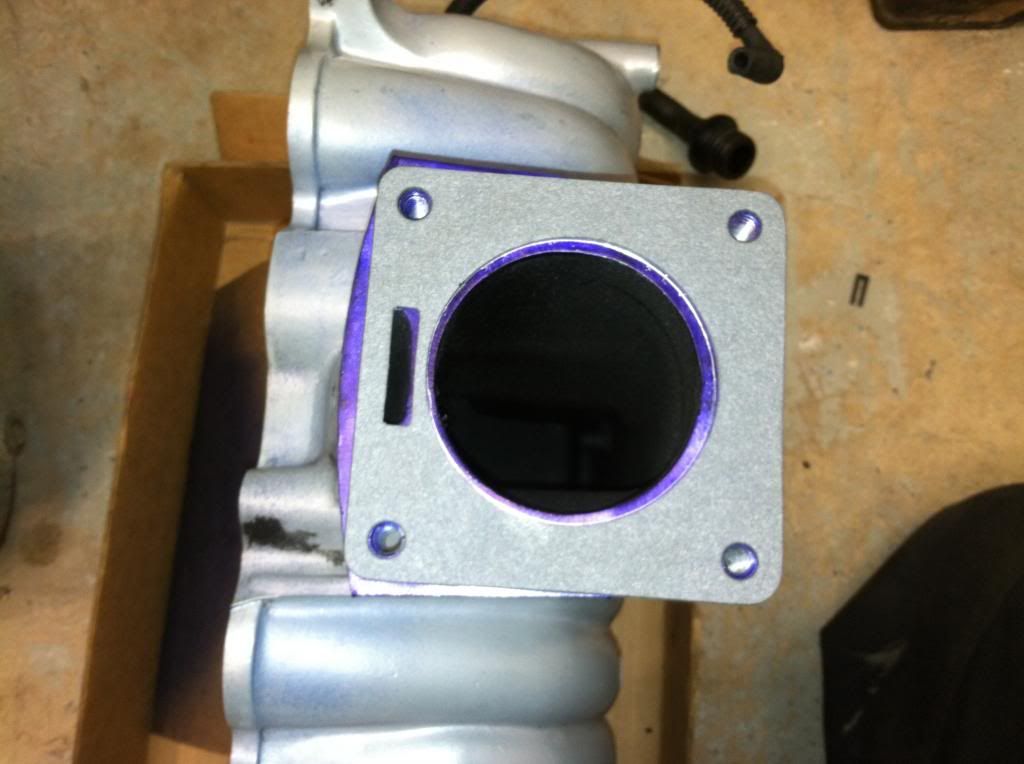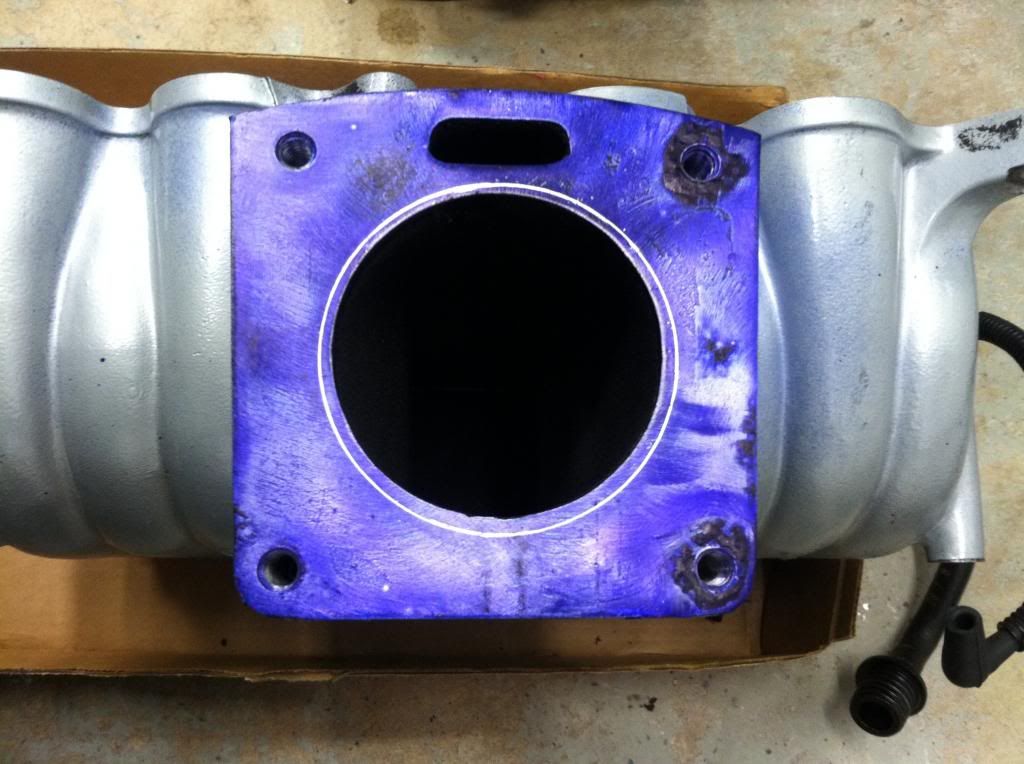 The rough cut is just about done. I will come back in and smooth everything out and clean before assembly.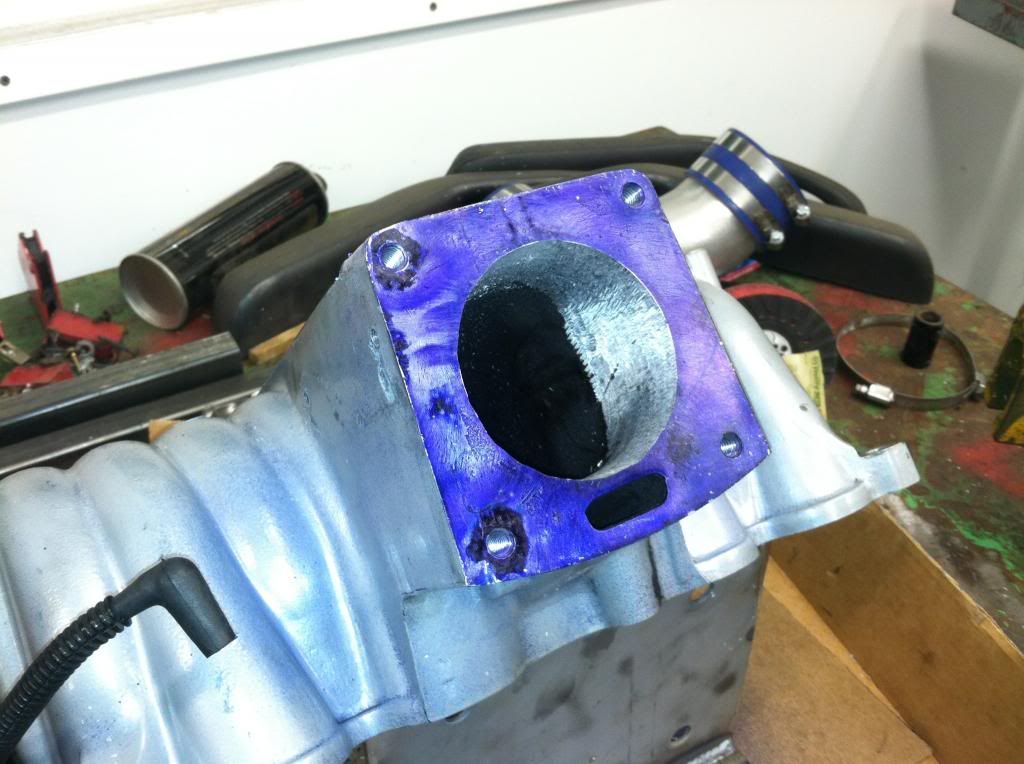 Gasket is matched pretty good. Once everything is smoothed out it should clean up real nice.